Environmental monitoring for your
museum|library|archive|collection|university|property
Environmental monitoring for your
collection
The new standard for data collection & analysis in one easy-to-use platform backed by expert conservator support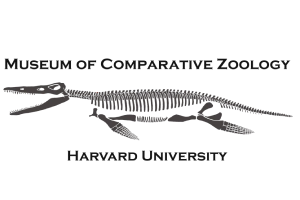 One platform,
full insight
Conserv is not a data logger company, we offer the first tailor-made system for collections care. Effortless data collection from purpose-built wireless sensors with intuitive data analysis made for preservation professionals including real-time alerts. Turn on Conserv environmental monitoring and it just works, but our expert support team is here to help should a problem arise.
Data collection
Conserv's wireless sensors are always feeding real-time data into the Conserv platform using a built-in LoRaWAN network. Setup is so easy that most Conserv users are able to do so on their own. Every Conserv subscription ensures the functionality of the sensors & gateways, including recalibrations or battery swaps.
Data analysis
The Conserv suite of software tools makes environmental data analysis, IPM, and observation tracking simple. The system will also send your team email/SMS alerts any time your environment is outside your customizable thresholds.
Expert support
The Conserv support team is made up exclusively of conservators and preservation professionals. They are not only your guides to utilizing the Conserv platform to its maximum potential, but they also understand your day-to-day struggles from first hand experience.
Built for and by preservation professionals
We built the Conserv platform because we have lived in your shoes and know the challenges of the space. That is why we built the first fully-supported hardware/software platform to save time and deliver richer insights while increasing collaboration. We didn't stop there though, we built a suite of educational resources as well as a user-driven community so you can learn and grow with your peers.
Automatic real-time alerts
Set your fully customizable environmental thresholds based on specific sensors, spaces, or account-wide. Rest easy knowing you and your team will get an alert if the environment changes.
No Wi-Fi needed
Conserv is the only wireless environmental monitoring solution that leverages it's own LoRaWAN network instead of Wi-Fi or Bluetooth. This translates to a much greater range through many building materials and a lot less time bugging the IT team to get set up.
Conserv is an elegant solution to a problem that every museum has.
Conserv is constantly getting in touch with us about what they're working on, and what I think about it. So much of this work is about listening—and Conserv does that well.
Real-time alerts about temperature and humidity have made it so much easier to build our understanding of how our building interacts with the exterior environment.
Subscribe for preservation resources